Used Kia Vehicles for Sale in Houston, TX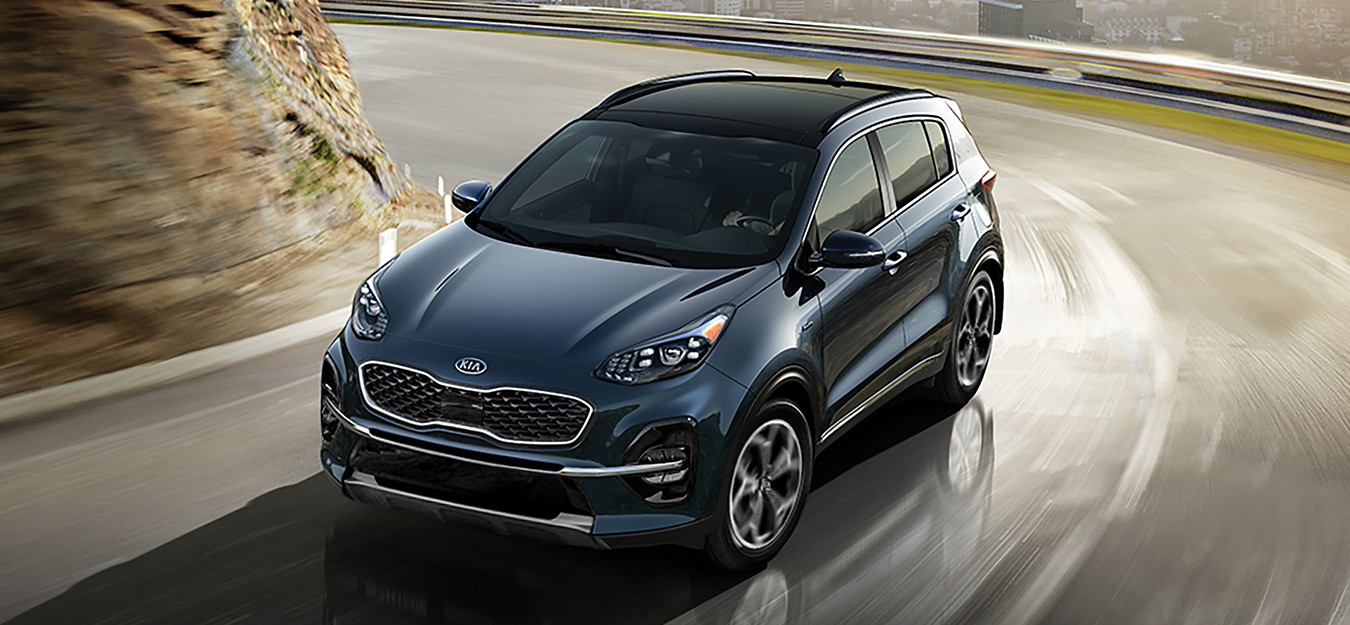 For many, choosing from a selection of used cars sounds like a better option. At DeMontrond Kia, we've got plenty to choose from. Come check us out today to take a look at our inventory of used Kia vehicles!
What's the Best Choice?
With many different options available, it might be difficult to identify what type of vehicle is right for you. If you're looking for more of a family vehicle, or something to go off-roading in, consider an SUV! Featuring a higher ground clearance with more interior and cargo space, they're great for when you want to avoid rough terrain or are looking to bring along friends and family on longer expeditions. On the other side, a sedan might be a great fit for you if you're looking for a strong fuel economy, as they sometimes outrank SUVs in this regard. They are also great for city driving, and can offer better maneuverability. A minivan is wonderful to own when carrying younger children, and hybrid vehicles are a good choice when you're looking to be environmentally friendly.
Advantages of DeMontrond Kia
Here at DeMontrond Kia, our dealership's selection of used Kia vehicles is designed to meet your needs. Often featuring SUVs that include the Kia Sorento, Kia Soul, and Kia Sportage along with sedans such as the Kia Optima, Kia Forte, and Kia Cadenza, you'll be amazed at what features might be available to you. Services such as Bluetooth®1 technology are offered in some of our vehicles, making it both easier and safer to stay connected with others when talking or texting is required. Typically, the models we have on hand incorporate premium sound, adding to your listening privileges. With security and drivability, it's not unusual to see some of our more recent options come with keyless entry and cruise control, making your experience on the road all the more trustworthy. Look into our selection regularly to learn more about the evolving list of features! Simply go to our website, click the Pre-Owned vehicles tab, and narrow your choices down based on a number of categories to pick from.
Financing Options Available
Willing to offer assistance, our Finance Department seeks to answer your questions and provide advice on your way to success. Contacting us is as easy as filling out a Contact Information form, and letting us know when you'd like to talk. We'll be sure to get back to you promptly. If you're looking to apply for a loan, no problem! We can help you get the information you need in just a few easy steps. When determining how much you might be willing to afford, make use of our Payment Calculator to help provide an educated guess. And, if trading in a vehicle sounds worthwhile, let us know and we'll be sure to offer you the support you're hoping for!
Buying a used vehicle today is a much simpler process than it once was! At DeMontrond Kia, we're here to make it even more so. Whether you're in town on business or just headed down Blue Ash Road, stop by today to learn more about used Kia vehicles for sale in Houston, TX.

Testimonials
GOOGLE
6-16-2020
GOOGLE
6-15-2020
YELP
6-15-2020
YELP
6-14-2020
GOOGLE
6-8-2020
GOOGLE
6-7-2020
GOOGLE
6-6-2020
GOOGLE
6-2-2020
YAHOO
5-31-2020
GOOGLE
5-30-2020
GOOGLE
5-29-2020
GOOGLE
5-25-2020
GOOGLE
5-22-2020
GOOGLE
4-2-2020
GOOGLE
3-18-2020
GOOGLE
3-12-2020
GOOGLE
3-7-2020
GOOGLE
3-5-2020
GOOGLE
3-4-2020
Jose Manuel Sotelo ,masor
GOOGLE
3-2-2020
GOOGLE
2-28-2020
GOOGLE
2-27-2020
YAHOO
2-27-2020
GOOGLE
2-26-2020
GOOGLE
2-22-2020
"I recommended a CU preferred Dealer"
DEALERRATER
2-22-2020
GOOGLE
2-16-2020
GOOGLE
2-15-2020
GOOGLE
2-13-2020
GOOGLE
2-12-2020
GOOGLE
2-11-2020
GOOGLE
2-7-2020
GOOGLE
2-4-2020
"I left 2 messages over 2 wk period for used car manager..."
DEALERRATER
2-4-2020
Read More
Sales Hours
844-443-1050
| | |
| --- | --- |
| Monday | 9:00 am - 8:00 pm |
| Tuesday | 9:00 am - 8:00 pm |
| Wednesday | 9:00 am - 8:00 pm |
| Thursday | 9:00 am - 8:00 pm |
| Friday | 9:00 am - 8:00 pm |
| Saturday | 9:00 am - 8:00 pm |
| Sunday | Closed |
1. The BLUETOOTH® word mark and logos are registered trademarks owned by Bluetooth® SIG, Inc., and any use of such marks by Kia is under license. A BLUETOOTH® wireless technology enabled cell phone is required to use BLUETOOTH® wireless technology. Driving drowsy or distracted is dangerous and should be avoided. Drivers should remain attentive to driving and always exercise caution when using the steering wheel-mounted controls while driving.