Air Filter Replacement Service in Houston, TX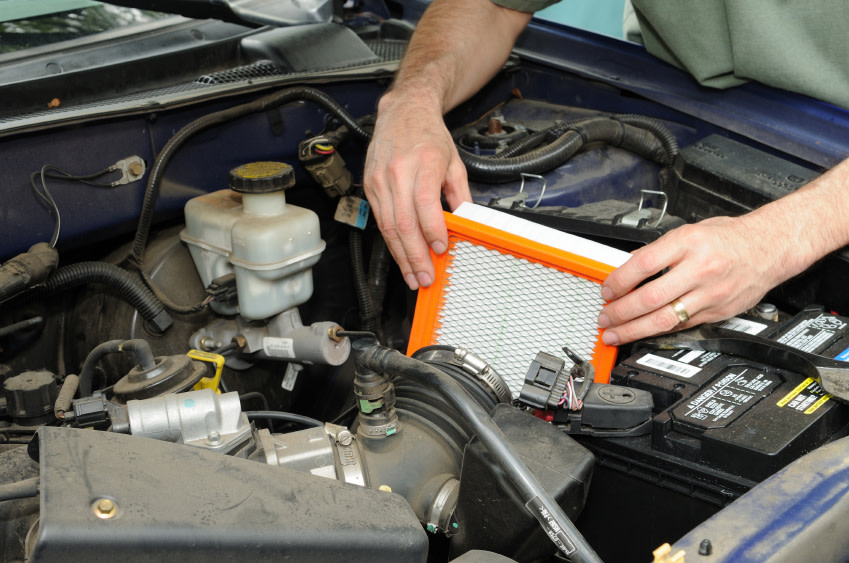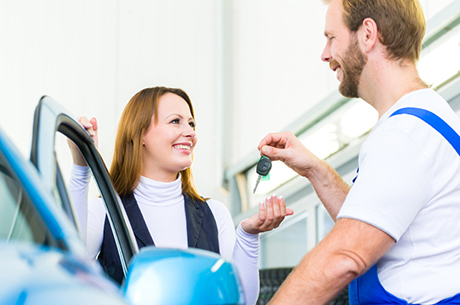 There are many components in your car that need frequent inspections and replacements, and one of those is your air filter. You might not know it, but this part plays a very important role in keeping your mechanics functioning properly. To learn more, read on. Contact us at DeMontrond Kia with any of your questions!
What Does My Air Filter Do?
If you are not familiar with the parts under your hood, then allow us to explain. In order to start up, your powertrain creates small combustions using a combination of oxygen and gas. If the air entering these reactions isn't clean, then your engine block will quickly get clogged up with grime and grit. That's where your filter comes in. It acts as a line of defense, trapping pollutants before they can enter your system, keeping everything clean and functioning efficiently! However, since your air filter is constantly capturing dirt and debris, it will undoubtedly reduce in effectiveness over time and need a replacement.
Timeline and Warnings
At this time, you might start to notice a few signals that your vehicle isn't running as well as it usually does. First, if you see a check engine light illuminate on your dashboard, that is a surefire sign to come in right away. Noticing your automobile taking a while to start up or producing strange noises as it does so could also be signs of a system problem. Lastly, your fuel economy might reduce. To avoid coming to this point, we recommend getting an air filter inspection every 15,000 to 30,000 miles that you drive as a general rule of thumb. You can even check it out yourself at home. If you pop the hood and notice that your filter looks dirty and clogged, it might be time to pay us a visit!
Replacement
You can set up your time slot at our service bay ahead of time using the online Schedule Appointment tool. During your visit, our team will get to work opening up your vehicle and taking a look inside. Once they perform a detailed inspection, they will provide you with a diagnosis of whether or not you need a replacement. If you do, then our Parts Department can easily dive into their stocked inventory of parts and find a substitute. Then, they will perform a simple swap out while you relax in our waiting room.
To get your air filter replacement service in Houston, TX, visit DeMontrond Kia! Our team would be more than happy to get your car running like new again.
Sales Hours
844-443-1050
| | |
| --- | --- |
| Monday | 9:00 am - 7:00 pm |
| Tuesday | 9:00 am - 7:00 pm |
| Wednesday | 9:00 am - 7:00 pm |
| Thursday | 9:00 am - 7:00 pm |
| Friday | 9:00 am - 7:00 pm |
| Saturday | 9:00 am - 7:00 pm |
| Sunday | Closed |
Testimonials
GOOGLE
3-18-2020
GOOGLE
3-12-2020
GOOGLE
3-7-2020
GOOGLE
3-5-2020
GOOGLE
3-4-2020
GOOGLE
3-2-2020
GOOGLE
2-28-2020
GOOGLE
2-27-2020
YAHOO
2-27-2020
GOOGLE
2-26-2020
GOOGLE
2-22-2020
"I recommended a CU preferred Dealer"
DEALERRATER
2-22-2020
GOOGLE
2-16-2020
GOOGLE
2-15-2020
GOOGLE
2-13-2020
GOOGLE
2-12-2020
GOOGLE
2-11-2020
GOOGLE
2-7-2020
GOOGLE
2-4-2020
"I left 2 messages over 2 wk period for used car manager..."
DEALERRATER
2-4-2020
"Thank you for the customer service contact information...."
DEALERRATER
2-4-2020
GOOGLE
2-4-2020
GOOGLE
2-3-2020
GOOGLE
2-2-2020
GOOGLE
2-1-2020
GOOGLE
2-1-2020
GOOGLE
1-30-2020
GOOGLE
1-30-2020
GOOGLE
1-28-2020
GOOGLE
1-28-2020
GOOGLE
1-20-2020
GOOGLE
1-18-2020
Read More